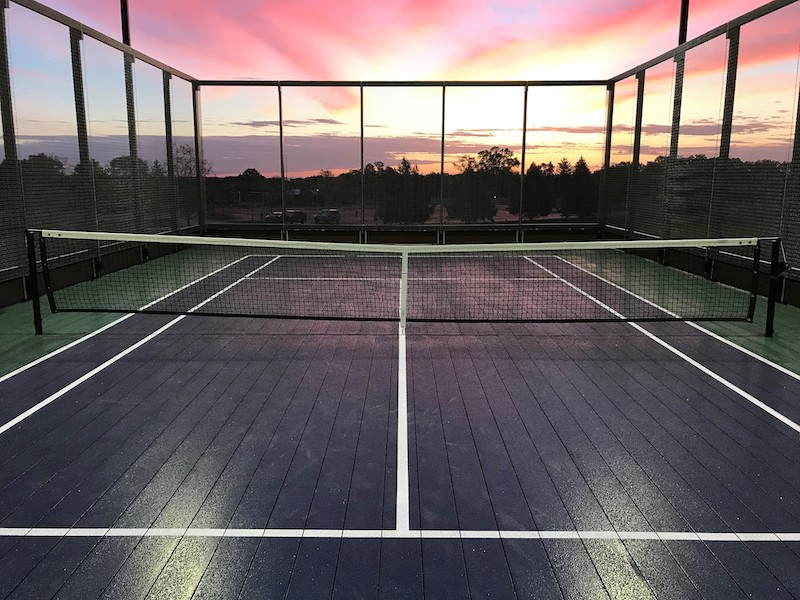 One of the APTA's missions is to grow the sport of platform tennis in all areas of the country. We work towards this goal by providing assistance to facilities and directors who may be interested in learning if platform tennis is a good fit for their public-access club, park district, or country club. We provide resources for:
Understanding the sport of platform tennis + promotional materials.

New and growing facilities and construction, including financial planning.

Finance assistance through our Grants and Loans program.
Resources
Start here if the game is new to you!
Every Player, Every Level Video
Facility Planning
This spreadsheet is downloadable for easy use. It contains financial planning components, site planning considerations, sample permit information and court layout information.
Note: Technical documents are offered as samples only. Each installation is unique and each community has its own zoning and building codes. Documents may also represent proprietary work products of the creator.
Financial Assistance through Grants and Loans
The APTA's Grow the Game program has assisted over 65 projects since 2006. See how the program works and write your proposal with confidence.
​Successful Proposal Elements and Guidelines
Recent Sample Proposals (coming soon)
Cleveland Flats, OH
Cape Ann, MA
Hinsdale, IL
Platform Tennis Court Builders
Contact these providers for estimates and timing expectations.
If you want to grow the sport in your area, please contact us today for assistance. We are here to help you every step of the way and urge you to take advantage of these resources as the APTA carries out one of its major missions – Growing the Game.