The American Platform Tennis Association is the governing body of platform tennis. We serve every player at every level. Our membership, over 32,000 strong and growing, is comprised of 95% league players and 5% independent players across the United States and Canada.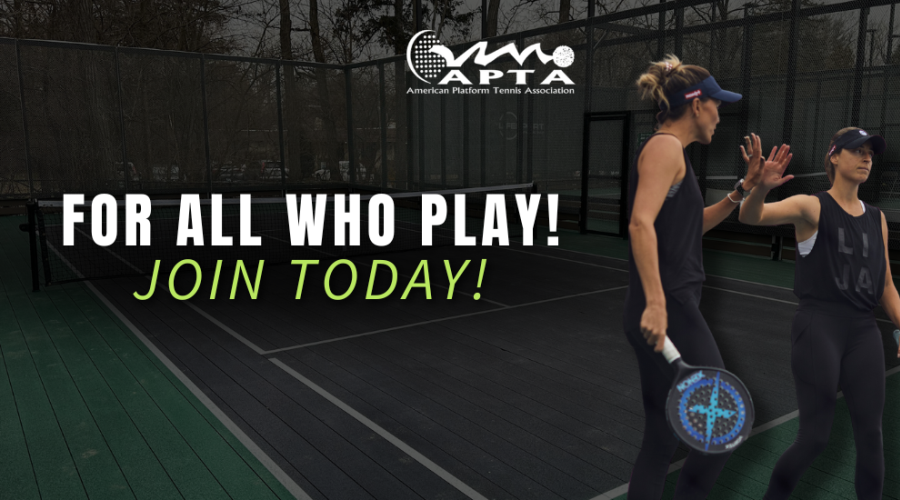 We offer our members the following services:
24/7 access to news, instruction + entertainment, rules, tournament schedules (over 270 events), tournament support, and more via our website and social media outlets.
Ranking systems that include our platform tennis index (PTI), national rankings (NRT), and APTA Cup standings.
League management software for over 30,000 league players, with constant support from knowledgeable league administrators.
Live Scoring for all sanctioned events that use our online registration system—a unique multi-layered tool for players and fans.
E-commerce set up for all members—easy registration for all sanctioned tournaments.
Live Streaming of APTA Tour events on the APTA Network
For individual members—anyone who is not an APTA member through their local league – joining the APTA is simple.
League Membership: If your league is interested in joining the APTA Leagues, please fill out this form
Club Membership: Receive a free gift for your venue and contribute to the growth of the game.