One of the major missions of the APTA is to grow the sport of platform tennis. The Grants and Loans Committee works toward this goal by providing loans and grants to public access facilities across the country to add courts, refurbish courts, or create a new paddle facility.
This year, the APTA Grants & Loans Committee awarded $60,000 in grants and loans across 3 projects in support of the construction and rehabilitation of 4 courts and other facility enhancements.
$25,000 grant and loan combination award to the Rowayton Platform Tennis Association- Rowayton, CT
$20,000 grant award to the City of Summit, NJ (Wilson Park)- Summit, NJ
$15,000 grant award to Park Lakes Tennis & Paddle- Mountain Lakes, NJ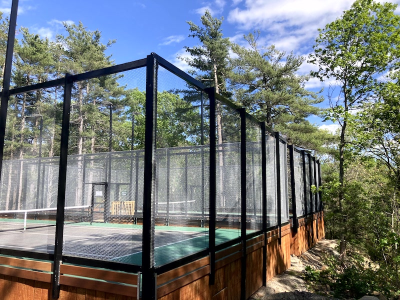 In conjunction with the growing popularity of our sport the past several years, the demand for new facilities and expanded court capacity at existing facilities has also risen. Since 2019, $540,000 has been awarded across 18 projects in support of the construction and rehabilitation of 32 courts. The award mix comprises $325,000 in grants and $215,000 in loans.
Overall, nearly $1 million in award funding in support of 68 projects has been released since 2006. We thank all our members for continuing to support the APTA and its mission.
Are you interested in learning more about an APTA Grant and/or Loan for your facility? Contact Committee Chair John McElhenny at jdmcelhenny@gmail.com